Exciting News with
The Charlotte County Chamber
Young Professionals
Charlotte County Chamber Young Professionals Mission Statement:
Attract and identify the next generation of community leaders. To connect, promote and support local young professionals through social activities, community involvement and professional development.
For more information contact Jami Joannes 941-627-2222 or jjoannes@charlottecountychamber.org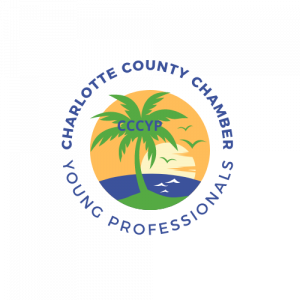 Charlotte County Chamber Young Professionals will be at the Ice House Bar, 408 Tamiami Trail on Friday, October 14th from 7:00 p.m. until 10:00 p.m.
There will be:
GAMES, DARTS, APPETIZERS & CASH BAR.
RAFFLES raising money for school supplies, and sensory supplies for special needs children.
Amazon link for items to be donated https://a.co/5Wk6QPy  Amazon will be delivering donated items
To The Chamber office. We will have a donation box in our lobby for the items.
Karaoke Rocks . . . Thanks everyone who came and put their voice out there on such a rainy day in August!
What a super evening. Lots of networking and some great gift baskets were raffled off at our June MidSummer Nights Dream themed event!