Lots of things happening, for more information click on the forms and files listed below or call the office at 941-627-2222 if you don't see what you are looking for.
YOU'RE ALMOST OUT OF TIME! The deadline for 2021 inclusion  is next week, AUGUST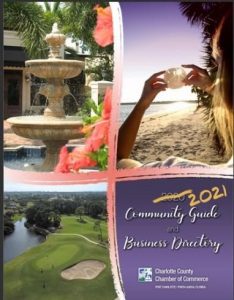 14th. Annual ads are as low as $264. For more detailed information, click HERE.
The Sustaining Partners have helped keep your chamber ticking for the past 95 years. Now it's YOUR turn to join this elite group of chamber members. Just ask Marjorie Benson, owner of Friendly Floors: "Friendly Floors is going to upgrade to a Diamond Level partner! Attached is our logo for all the wonderful opportunities you give us for display, and I will take advantage of the benefits you provide! Hope you're having a blessed day!" Marjorie Benson, Friendly Floors, 8/5/2020.