Charlotte County is a generous, giving community
One of the many wonderful benefits of working at the Charlotte County Chamber of Commerce is being able to experience the giving and loving spirit that is demonstrated by our dynamic membership and the community, a community where we have chosen to live, work and play.
The Charlotte County Chamber was fortunate enough to be one of the site locations for the Kiwanis Shoes for Kids project. Here at the Charlotte County Chamber office, we've seen such an outpouring of love as tennis shoes were coming in left and right. We have received more than 100 pairs of tennis shoes.
The Kiwanis Shoes for Kids program is in its 17th year, collecting tennis shoes for the children in need and distributing them to all the public schools in Charlotte County.
Another outpouring of generosity and appreciation was to show support for our 90-plus new teachers coming to Charlotte County. On Wednesday, July 28 the Charlotte County Chamber will be having its Annual New Teachers Breakfast at the Charlotte Harbor Event and Conference Center.
Our members had the opportunity to sponsor a new teacher and have breakfast with them. In addition, each sponsor was able to provide items for the teachers. All attending new teachers will receive a goodie bag filled with items that can be used during the school year. What a heartwarming feeling to have breakfast with a new teacher and share so many wonderful things about our community and what a better way to get them acclimated, as many new teachers are new to Charlotte County.
I would like to personally thank each and every member who participated in sponsoring all our new teachers.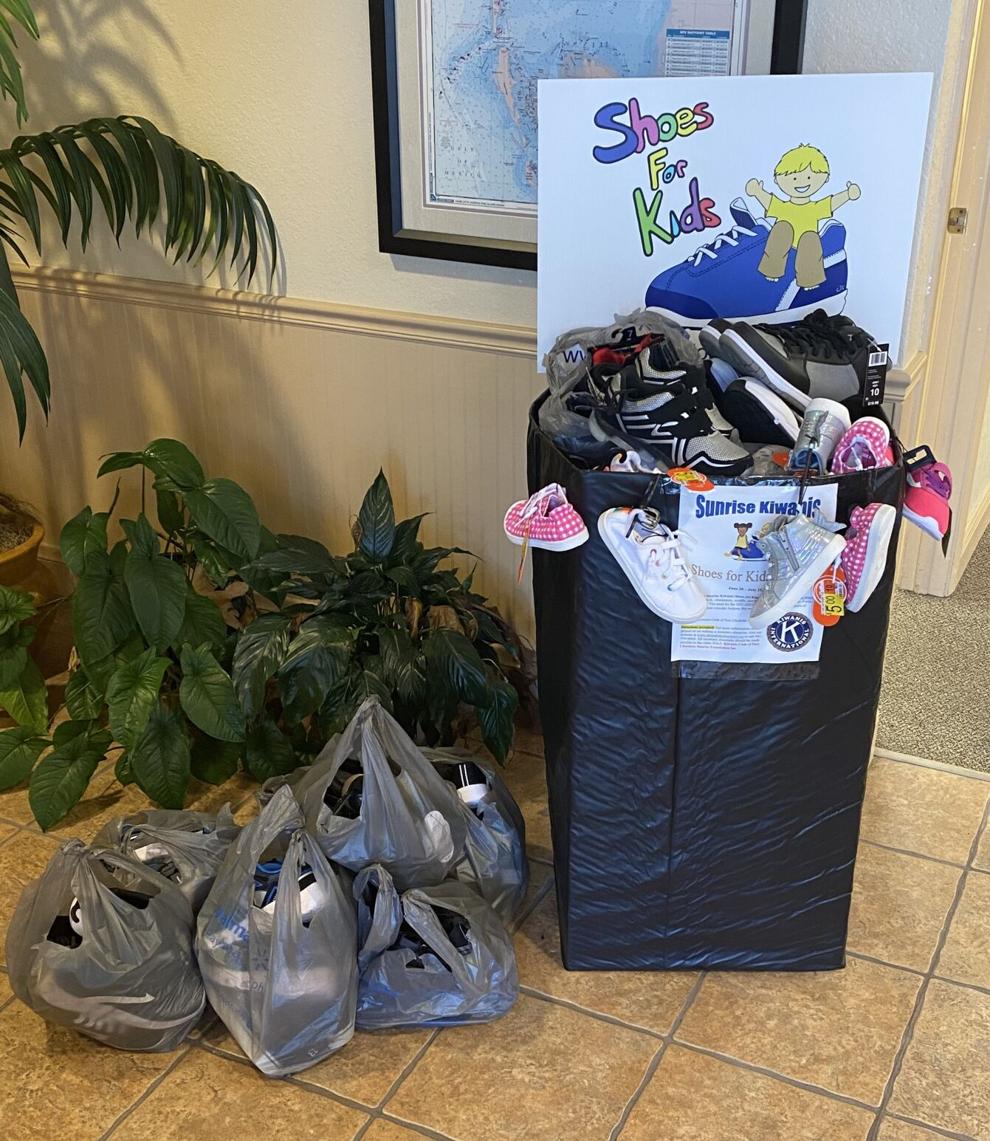 Remember to save the date: 10 a.m.-4 p.m. Aug. 11 at the Charlotte Harbor Event and Conference Center. Savings will be sizzling at the "Hottest Business Day in Paradise." It's the 10th Annual Charlotte County Chamber Business Expo. Don't miss this free special event to shop local.
More than 90 Charlotte County Chamber businesses will be showcasing their products and services. Be one of the first 500 attendees to receive a complimentary goodie bag. Enter to win a grand prize. Don't miss the special drawings and enjoy the entertainment. For more information, call 941-627-2222 or visit: charlottecountychamber.org
Our 2021-2022 Community Guide & Business Directory is being prepped for publication. This is our beautiful annual publication that highlights all things Charlotte County, along with a full membership directory in the back by business category, alphabetically and if you have an advertisement, a special index to what page your ad is on.
I encourage our members to take advantage of this optimal marketing opportunity as our Community Guide & Business Directory will be read by thousands of residents and visitors alike. It is also a remarkable reference tool for our readers to easily find our members' businesses. Deadline to participate and having a marketing presence in our Community Guide & Business Directory is Aug. 13.
Bob White is the interim executive director of the Charlotte County Chamber of Commerce.