Leadership Charlotte youth project needs community support
Leadership Charlotte youth project needs community support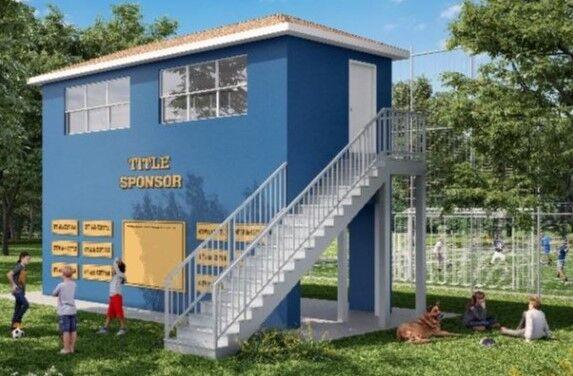 The Leadership Charlotte Class of 2020 is inviting the community to join in an exciting project to help local youth sports. A new building will be constructed for the ball fields at Charlotte County Carmalita Park in Punta Gorda.
Leadership Charlotte is the signature program of the Charlotte County Chamber of Commerce and has been for more than 30 years. The class of 2020 was put in a challenging situation when it came to raising needed funds for its community project, which is a requirement of each class. They remain dedicated to their cause and hope that as a community of leaders, alumni, business owners and residents, they will build an amenity to have an everlasting impact on the youth of Charlotte County.
They need your help now more than ever through your contributions. Since the devastation of Hurricane Charley in 2004, the ball fields at Charlotte County's Carmalita Park in Punta Gorda have been without a press box building. The youth programs currently use a rusty 16-year-old shipping container to help meet their needs.
The plan is to build a new, two-level press box building at Carmalita Park. This building will provide safer access for the game officials and storage space for the Charlotte Warriors Pop Warner football and cheerleading programs, and all other groups utilizing the ball fields at Charlotte County's Carmalita Park.
Members of the Leadership Charlotte Class of 2020 strongly believe that youth sports programs provide a foundation for a productive, active and healthy community. Especially after the past year, youth sports are so important to bring a sense of camaraderie, teamwork and belonging to our kids who have been so significantly impacted.
The Charlotte County Carmalita Park complex is used by many youth sports organizations. More than 44,000 people visit the park each year, and an enhanced press facility will expand that usage. Sports tourism is a significant economic driver for the county, evidenced by the quick rebound in visitors in the latter part of this year, which can be directly attributed to youth sporting events.
The proposed project is not just about raising money. Leadership Charlotte is a team of dedicated Charlotte County professionals with the expertise and contacts to pull a project like this together and complete the construction in a timely manner. As a contributor to the success of this project, you will have your name, or the name of your business, prominently displayed on the building viewable by every visitor to the park for the next five years.
Please help support this important project of the Leadership Class of 2020. Any and all contributions will be appreciated as the Charlotte County Chamber of Commerce Leadership Charlotte Program continues to leave its positive and lasting mark on the Charlotte County Community.
Donations are to be made payable to: Charlotte Chamber Community Foundation, Inc. and submitted to the Charlotte County Chamber of Commerce, 2702 Tamiami Trail, Port Charlotte, FL 33952.
Dr. Pepe to speak at Third Wednesday Coffee
Charlotte County Chamber of Commerce members, don't miss the 7:15 a.m. Third Wednesday Coffee at the Charlotte Harbor Event and Conference Center. Guest speaker Dr. Joe Pepe, administrator of the Florida Department of Health in Charlotte County, will provide an update on COVID-19, testing and vaccinations. The monthly meeting will be graciously sponsored by Hessler Floor Covering, and we will also hear a few words from nonprofit member, Valerie's House.
Teri Ashley is the executive director of the Charlotte County Chamber of Commerce, now in its 96th year. She can be reached at 941-627-2222 or at tashley@charlottecountychamber.org.